If one as a bridal couple is searching for a wedding photographer, one is browsing many portfolios of photographers with all the weddings of other couples. Sometimes one images themselves in this situation.
But every wedding is different, the photos will always be a little different to the ones that one has been seen. That is also of course a good thing. But you as a bridal couple can also do something, to make the photos better in the end. OK – firstly you could chose a good wedding photographer, who will always deliver good pictures of every wedding and will show the bridal couple from it's best side. But there are a few more points which will help the wedding photographer to take even better photos.
My personal 10 tips for the bridal couple:
1. Grant yourself for your biggest day a nice hotel room. Often you as a bridal couple receive better conditions or a better room for the same price. The surrounding environment always influences the photos. And for you, the day becomes even a little bit better.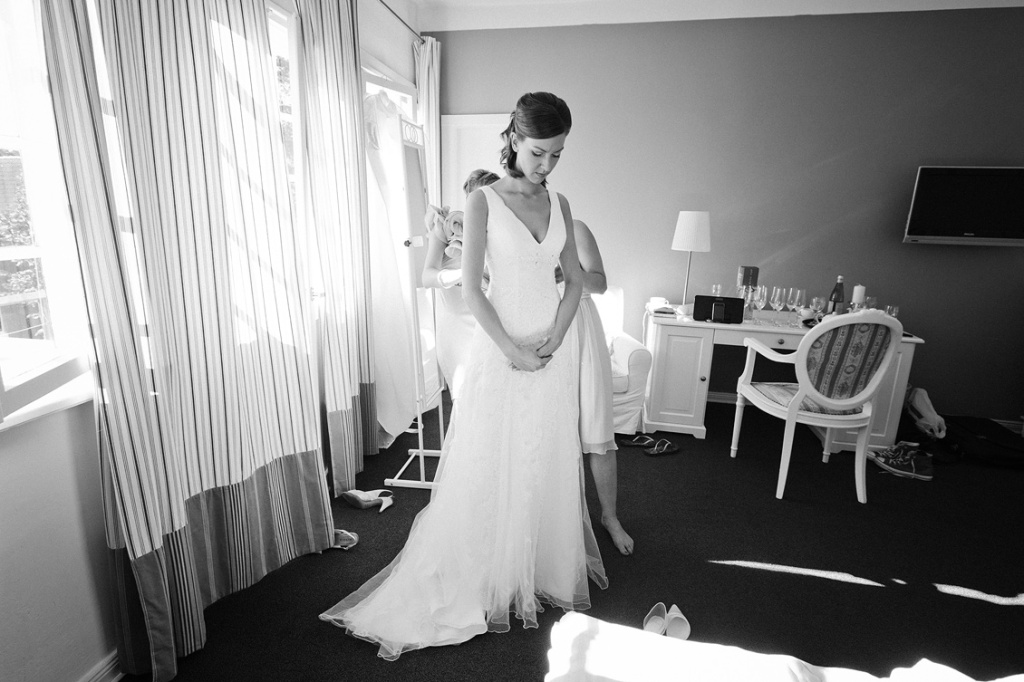 2. Do not economize at the make up and have the styling and hair done by someone directly at the hotel room. This way you do not have take the extra drive to the hair dresser. Consult beforehand and make an appointment to test the service.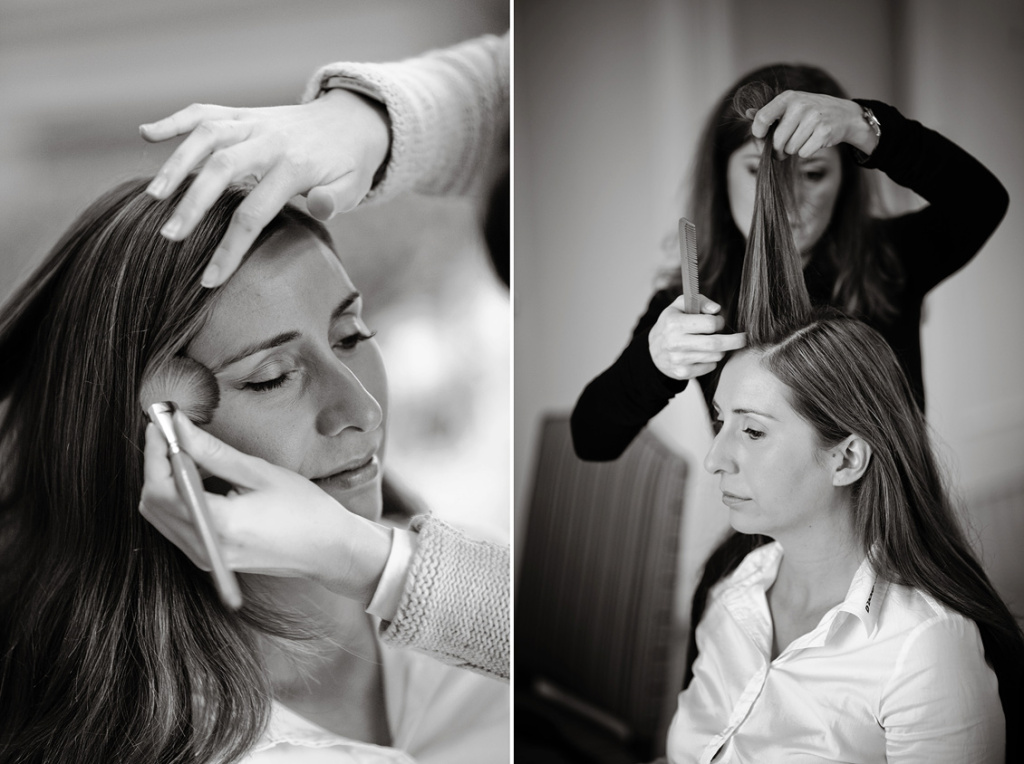 3. Only book the service of people, who you like and who are able to behave appropriate. It is not nice to later see people dressed in Jeans and T-Shirt or people you do not like between all the festal dressed guests on the photos.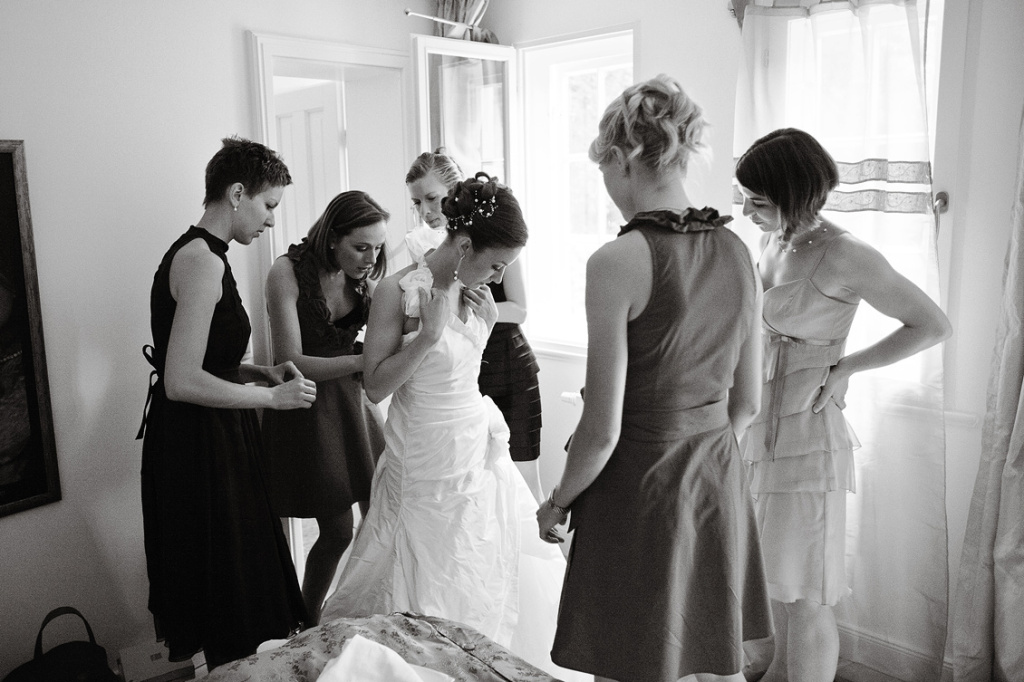 4. Try to delegate as much as possible of the organization before the wedding, so you can enjoy your most beautiful day.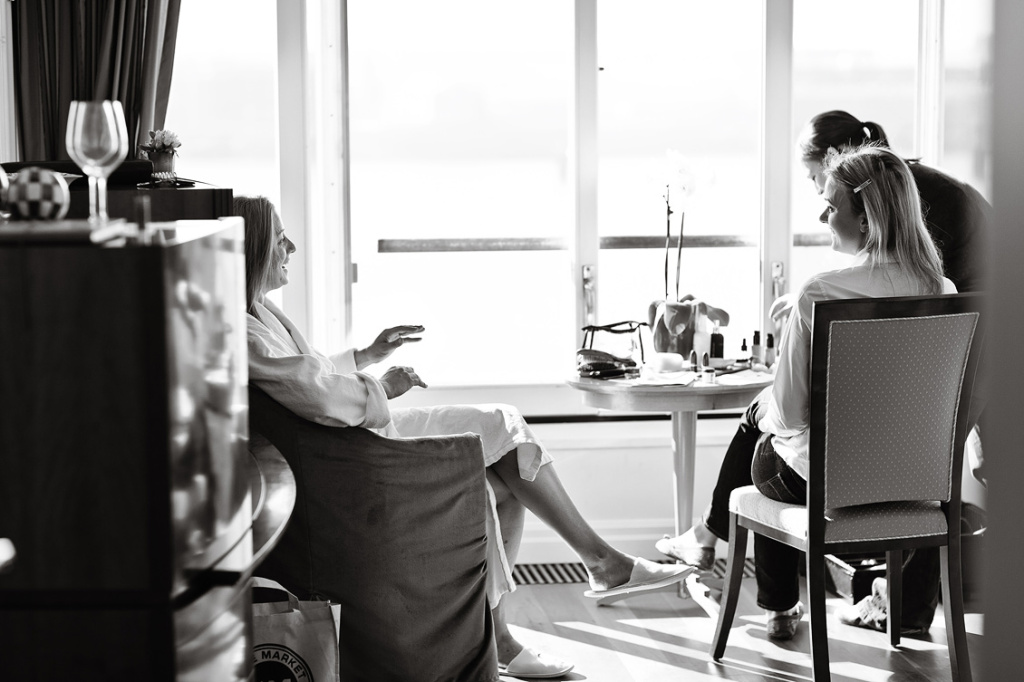 5. At a wedding there will always be something that will go differently as planned or you imagined. Let those things pass by and don't take it to heart.
6. If you are marrying in a church: Ask before, if photographing is allowed. This is not the case in every church or with every pastor. This should be checked long before the ceremony so you are able to choose another church, otherwise the disappointment might be big afterwards.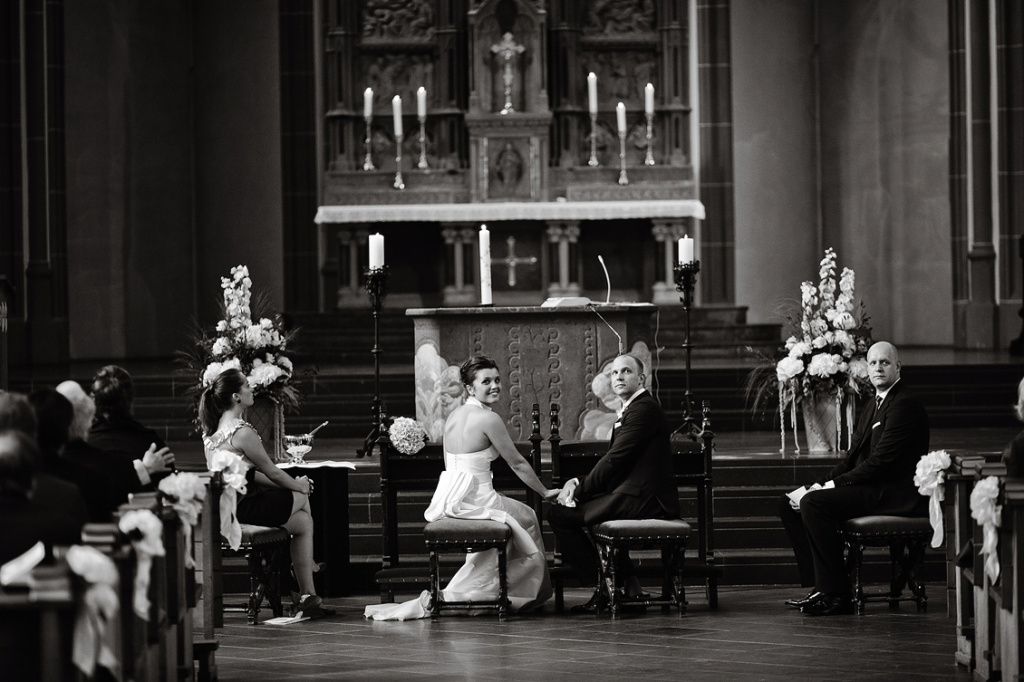 7. Plan the course of the day together with your photographer. Portraits in the Summer for example are preferably taken in the late afternoon and not in the strong sun at noon.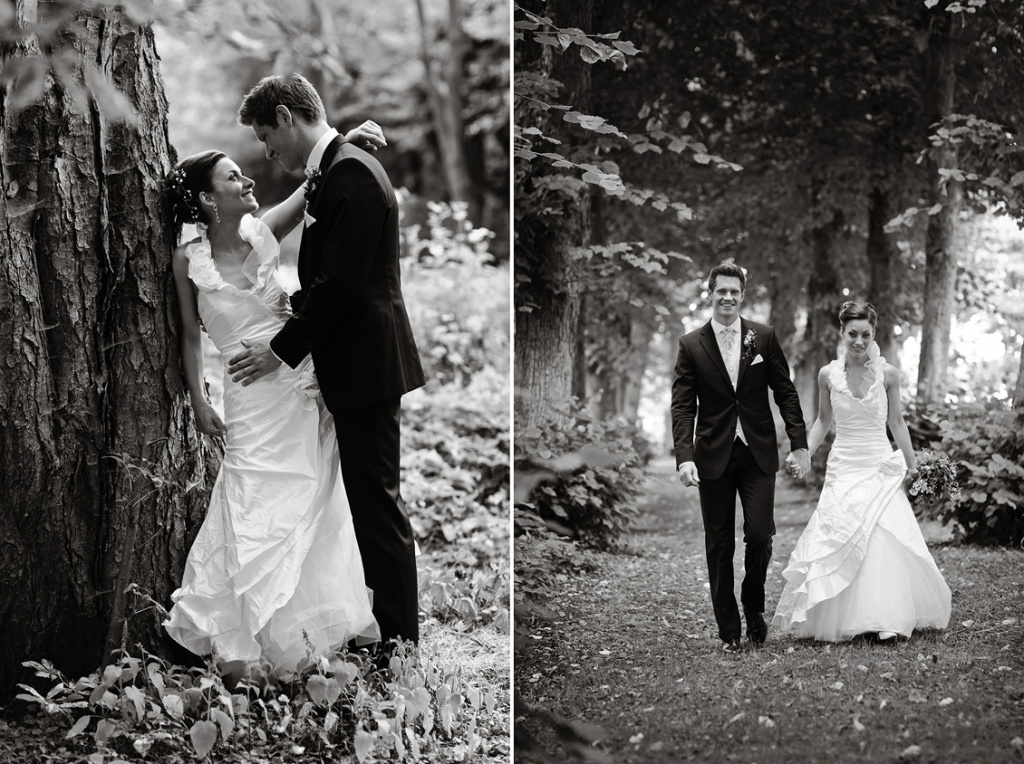 8. Give the photographer space to work creatively, do not dictate everything. But do tell him or her before what you wish and imagine.
9. Even if you might find it foolish, practice posing together in front the mirror before the photo shootings (which can be a lot of fun). Forget the typical "wedding poses" and rather orientate yourself at the current fashion magazine, this way you will have the best wedding photos. Also helpful with this is an engagement shooting before the wedding.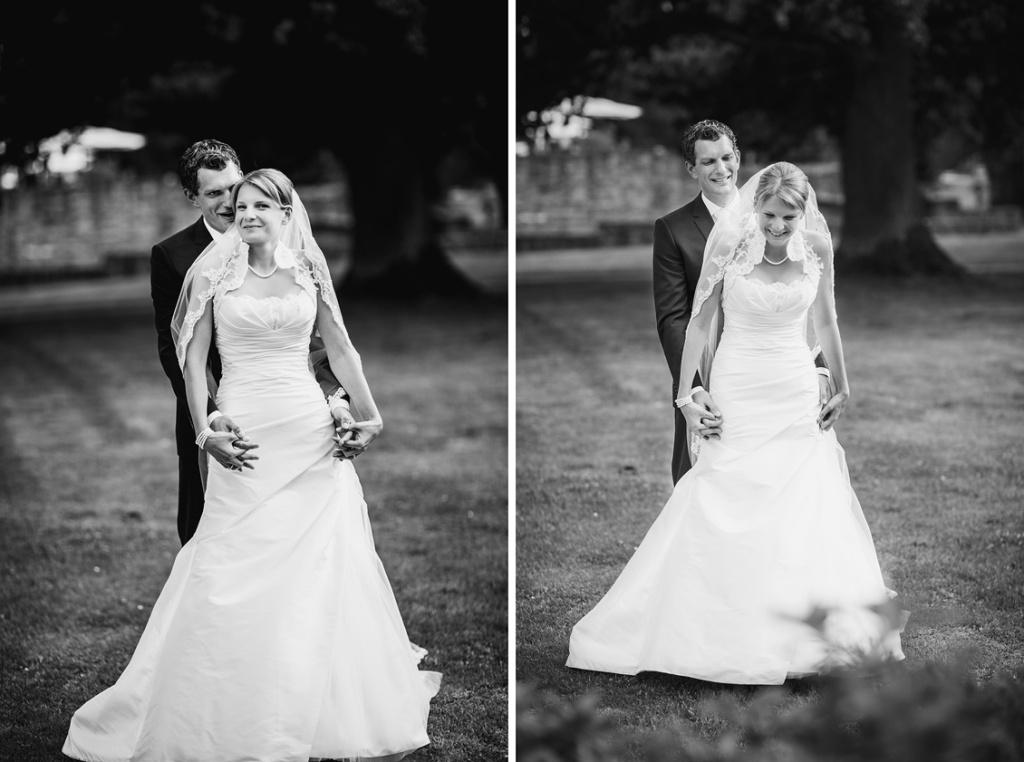 10. Celebrate and plan the whole celebration the way you want and do not let other people tell you what to do too much. Only invite people you like. You will celebrate your wedding only one time in your life, you do not have to compromise.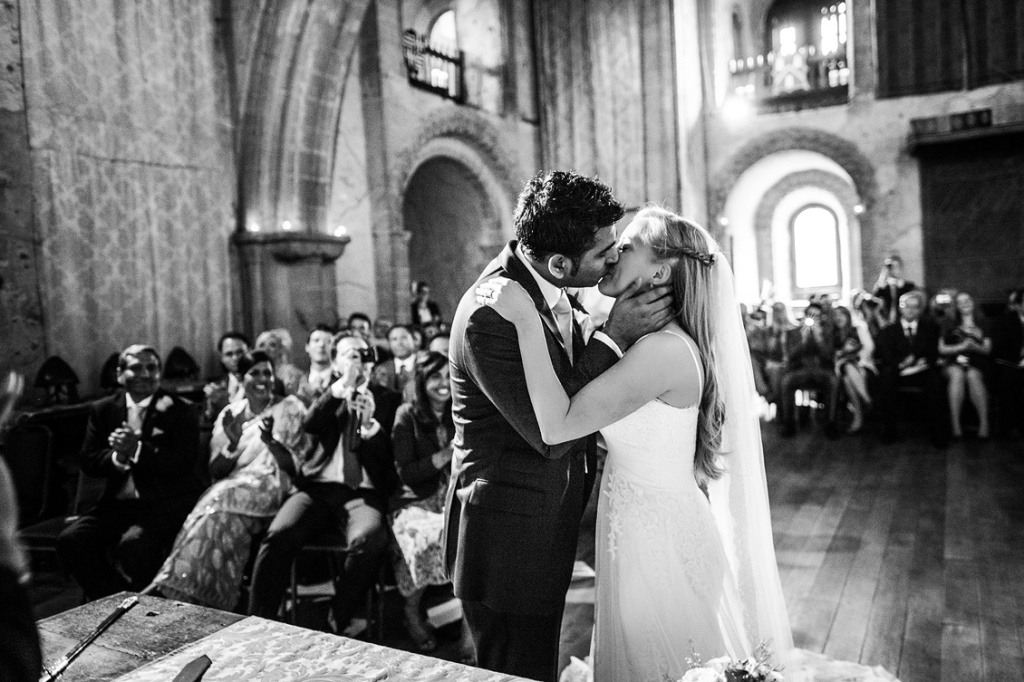 If you keep in mind those 10 points, there is nothing in the way of beautiful photos.
https://www.hochzeitsfotograf-hamburg.de/wp-content/uploads/moeln-091-1024x6821.jpg
453
1024
Roland Michels
https://www.hochzeitsfotograf-hamburg.de/wp-content/uploads/logo_1-lang-Hochzeitsfotografie-156.png
Roland Michels
2008-12-03 10:13:27
2014-11-24 16:13:07
10 Tips for Better Wedding Photos